Women's Scholarships Announced For 4th Annual Mountain Recording Retreat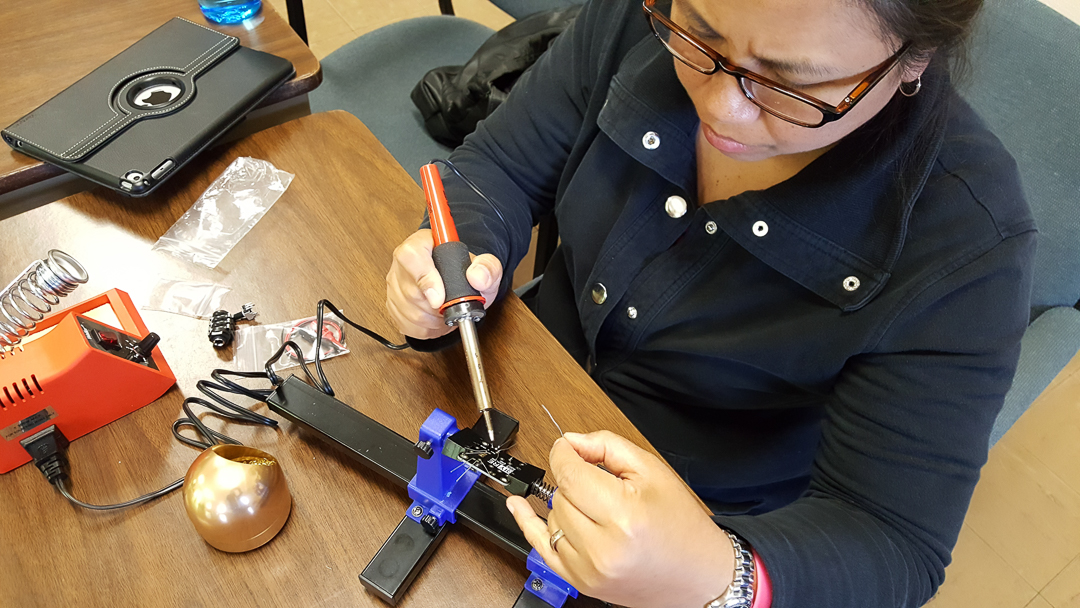 Website: http://www.recordingbootcamp.com/2019/02/3-womens-scholarships-an[...]
Audio Builders Workshop Announces the Selkie Scholarship for Mountain Recording Retreat

The Audio Builders Workshop has announced the formation of the Selkie Scholarship. The Scholarship (a $1,347 value), to attend the Mountain Recording Retreat hosted by Recording Boot Camp, is being offered to 3 qualified women age 18 or over (transgender or cisgender; non-binary individuals are welcome).

The 2019 Mountain Recording Retreat, held May 19-24, is about community, music, and great sound. It's an opportunity to spend a week learning, listening, and relaxing in a community made up of world-class mentors and fellow music makers. The 5-day retreat includes a room with private bath in Capon Springs, an all-inclusive resort in rural West Virginia. The resort features a golf course, spa, beautiful hiking, and best of all, no WiFi in the rooms. Being unplugged allows participants to spend a few days focused on recording and community. Attendees are provided with three meals a day in the communal dining hall, where everyone eats together. (RecordingRetreat.com)

The Selkie Scholarship will be offered annually to applicants with strong potential and demonstrated aptitude. Applicants will provide an example mix along with an essay explaining what they hope to take away from this clinic and how this opportunity could help them in their own unique situation. The application period runs from October 10, 2018 – February 15, 2019 and the form can be found at goo.gl/forms/5ipnGhqd1Rbhae2N2.

The Audio Builders Workshop, through efforts like Selkie Scholarship, is dedicated to encouraging the entry of talented women into the profession of audio engineering. Audio Builders Workshop is a work group of the Boston Audio Engineering Society.

Apply Now!




MusicDish*China Song Blast
Promote Your Music Single In China
| | | |
| --- | --- | --- |
| | News Headlines | |

Get your music news covered...
Have your press release written
by the pros at Mi2N
| | | |
| --- | --- | --- |
| | Articles | |