No Small Children Drop Music Video For "I'm So Concerned"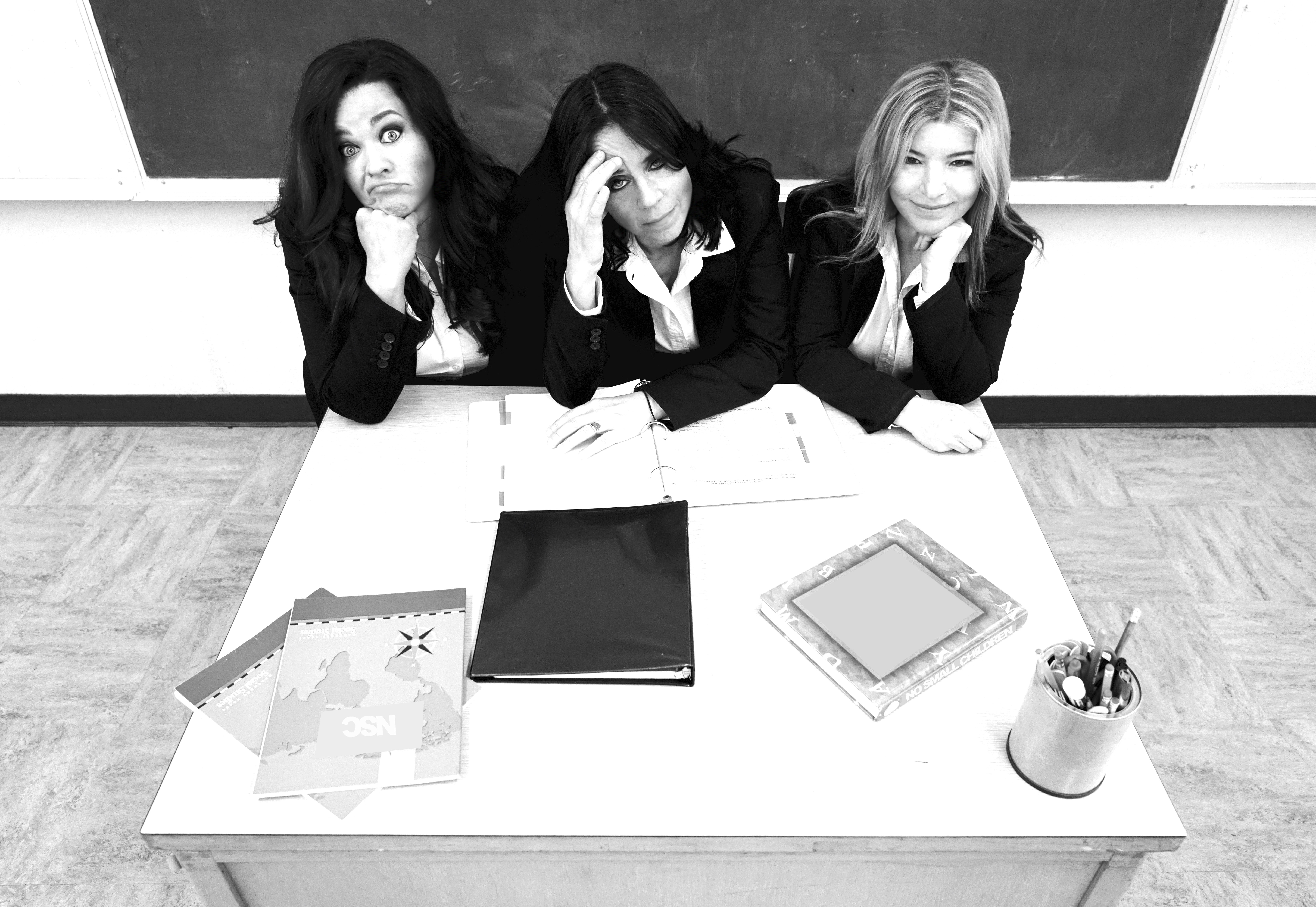 Website: http://www.NoSmallChildren.com
Los Angeles, CA – A noir visual counterpart to their dark ballad, No Small Children drop an honest, emotional music video for "I'm So Concerned" off their latest album, What Do The Kids Say? The video captures the collective worry of the three school teachers turned rockers regarding the harsh reality students are facing today. The video can be seen on the band's YouTube channel.

Directed and filmed by David Berlinksy, "I'm So Concerned" takes place in an elementary school's playground and classroom and features actual students. The director of photography, Majorie Salvaterra, gives deliberately raw black and white photos of students to showcase honest emotion with a single-shot perspective. "We wanted to make a video that captures the mood of the song and our feeling as educators at this time rather than tell any one story," said drummer Nicola Berlinsky. "We didn't try to write this song, we just wrote it. We feel it reflects the times we live in," explains singer and guitarist Lisa Pimentel. "'I'm So Concerned' captures our worries as teachers about the world we're leaving for our students and the effects societal anxiety has on our youth. It also speaks to our desire to listen mindfully to our students to understand them and what they have to say." "I'm So Concerned" was released in May 2018 on No Small Children's fourth album, What Do the Kids Say? Their album was co-produced by Lisa Pimentel alongside co-production and mixing by the legendary Bob Marlette, who has worked with acts such as Rob Zombie, Black Sabbath, and Filter.

No Small Children's genesis occurred on the playground of an elementary school during the recess duty of fellow teachers Lisa Pimentel and Nicola Berlinsky. Bringing on bassist Joanie Pimentel to complete the trifecta of rock, No Small Children found solace on stage, constructing a break-neck animated live performance. With all three rockers teaching at the same school, lunch breaks morphed into band meetings, after-school evenings became rehearsals, and holidays were spent on the road. Recently, No Small Children was featured on NPR's Weekend Edition, Dash Radio, and KX 93.5FM in Los Angeles.

Catch No Small Children on tour promoting their latest album What Do The Kids Say?, including a coveted spot on Chicago's multi-day music festival, Riot Fest. Watch the video for "I'm So Concerned" at No Small Children's YouTube Channel, and download the single on all available music streaming platforms. Keep up with these three scholarly rockers at NoSmallChildren.com.



| | | |
| --- | --- | --- |
| | News Headlines | |

Get your music news covered...
Have your press release written
by the pros at Mi2N
| | | |
| --- | --- | --- |
| | Articles | |