SOUND REVOLVER RECORDS PREMIERES RY BRADLEY'S EVERYTHING I'VE GOT ON ALL MAJOR ONLINE RETAILERS TODAY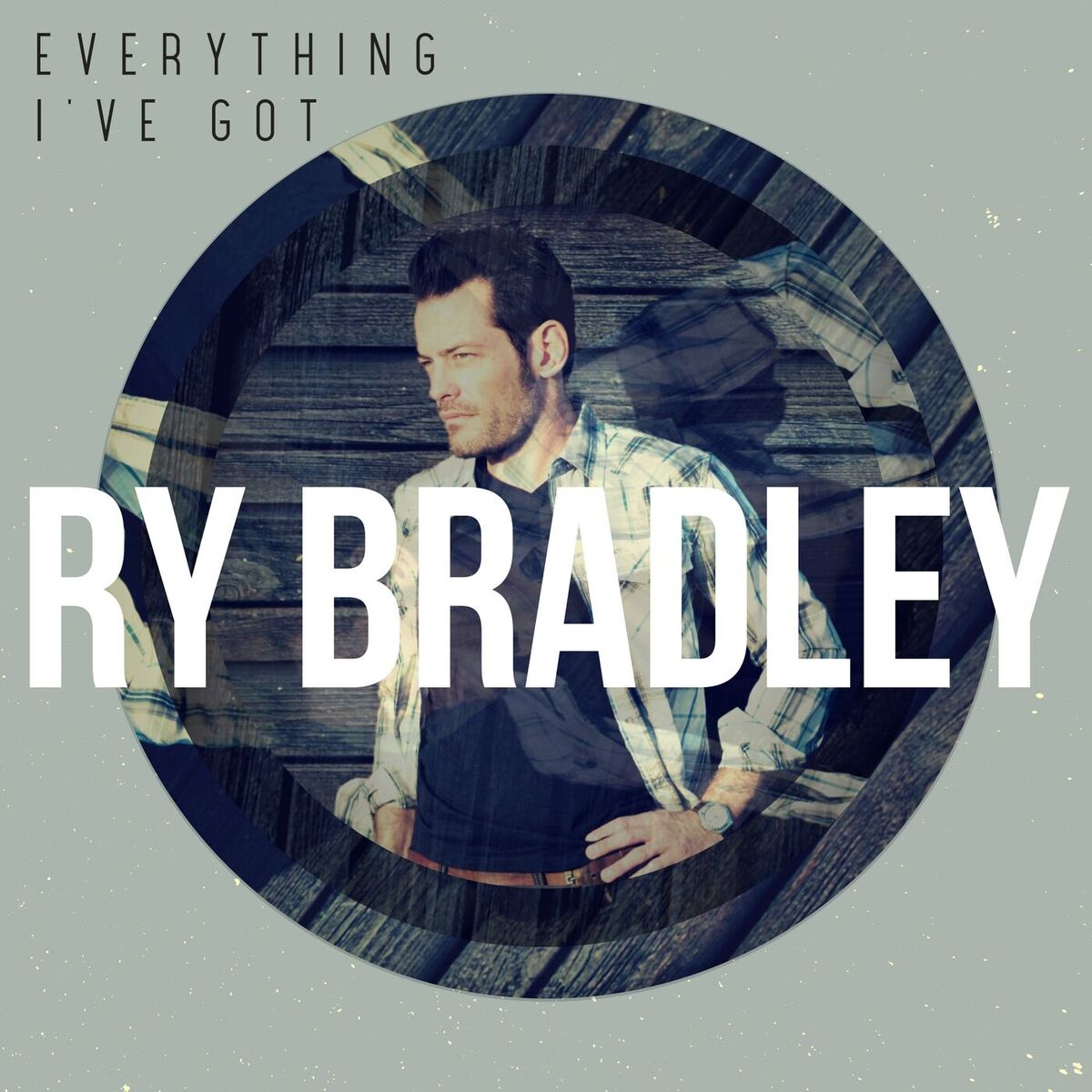 Email: mark.logsdon@plamedia.com
Website: http://www.rybradley.com
Ry Bradley, the emerging country artist whose music has been featured in hit TV series NBC's Chicago Med & ABC Family's The Fosters, debuts his latest release Everything I've Got via Sound Revolver Records today.

"Everything I've Got chronicles the stories from the last few years of my life --- the loves, the victories and the losses," says Ry. "Like Cash and Waylon in the early days, we [Ry Bradley & Justin Busch] wrote about what was happening in our lives and this great collection of songs came together. I hope the fans that are discovering me for the first time connect with the variety of stories and sounds that we captured on this album. I've got guitar-driven, feel-good anthems and vulnerable stripped down storytelling tunes across this project. It truly is Everything I've Got and I'm proud to finally share it with everyone."

Featuring the lead single Hard Not to Feel, Everything I've Got is an eight track project where seven of the eight tracks were co-written by Ry and his producer Justin Busch, President and CEO of Grade One View Music. Everything I've Got can be downloaded or streamed on iTunes, Spotify, Google Play & Amazon.

Everything I've Got Track Listing:

1. Met My Match 3:06
2. Hard Not to Feel 3:36
3. I Just Wanna Been Seen 3:45
4. Leave You With a Song 2:57
5. You, Me and the Music 3:30
6. Some Nights Are Just Worth It 3:26
7. Hate That I Love You 3:59
8. The Next Aldean Show 3:48

The Boot exclusively premiered the lyric video for Hard Not to Feel on Wednesday and the industry has certainly opened its doors to this California based and Hawaii reared artist with outlets like All Access, Billboard, Buckles and Bulls, Country Aircheck, Country Music Tattle Tale, Music Industry News Network, Music Row, NashVegas.com & The Country Note all featuring/profiling Ry.

He also recently announced, with the help of Visit Norway, the inaugural Ry's Rock and Roll Camp in Norway, August 19-24, 2018. Presented via an outreach program and partnership with the city of Ringsaker, Norway, Ry's Rock and Roll Camp will guide attendees to hone their songwriting, musicianship and performance skills and will be available free of charge for youth ages 12 to 20. For more information regarding the schedule and registration, visit www.rybradley.com/norway/.

Ry made his debut appearance at CMA Fest in Music City in 2018 where he performed at the World Famous Wildhorse Saloon, greeted and guided "Dream Trip" radio winners from across the U.S. through a recording session at OmniSound Studios and took fans behind the scenes at CMA Fest with an Instagram takeover with NashVegas.com.

To stay updated on Ry, visit the following:

Website: www.rybradley.com
Twitter: https://twitter.com/rybradleymusic/
Facebook: https://www.facebook.com/rybradleymusic/
Instagram: https://www.instagram.com/RyBradleyMusic/
YouTube: https://www.youtube.com/user/RyBradleyMusic/

About Ry Bradley

Ry Bradley paves a unique path on the country and Americana scene with influences that were ingrained in his sound from his childhood years in Hawaii and California. At the base of his songwriting style are the Bakersfield greats like Merle Haggard and Dwight Yoakam, while his playing is inspired by rock bands like Aerosmith and Guns N' Roses. The latter explains the Les Paul guitar that colors each track in a delivery that parallels that of Keith Urban. The six-string has been an instrumental part of his persona since he got his first guitar at age eleven, and eventually his bachelor's degree in guitar performance. Now, fans can find Ry in the spotlight at more than 200 shows per year opening for acts like Miranda Lambert, Florida Georgia Line, Kellie Pickler, Scotty McCreery, Tyler Farr, and playing festivals like Country Thunder. Beyond the performance arena, Ry's music has been featured in hit TV series such as NBC's Chicago Med and ABC Family's The Fosters in addition to being featured on SiriusXM's The Highway. This LA Music Awards winner for "Country Artist of the Year" always extends a helping hand to his community donating proceeds of tracks to charities like The National Compassion Fund following the Route 91 Harvest Music Festival shooting and writing songs for organizations like Big Brothers and Big Sisters of America.




MusicDish*China Song Blast
Promote Your Music Single In China
| | | |
| --- | --- | --- |
| | News Headlines | |

Get your music news covered...
Have your press release written
by the pros at Mi2N
| | | |
| --- | --- | --- |
| | Articles | |