EMERGING MODERN TRADITIONAL COUNTRY DUO THE YOUNG FABLES BRING THEIR OLD SONGS TOUR TO THE GOLDEN STATE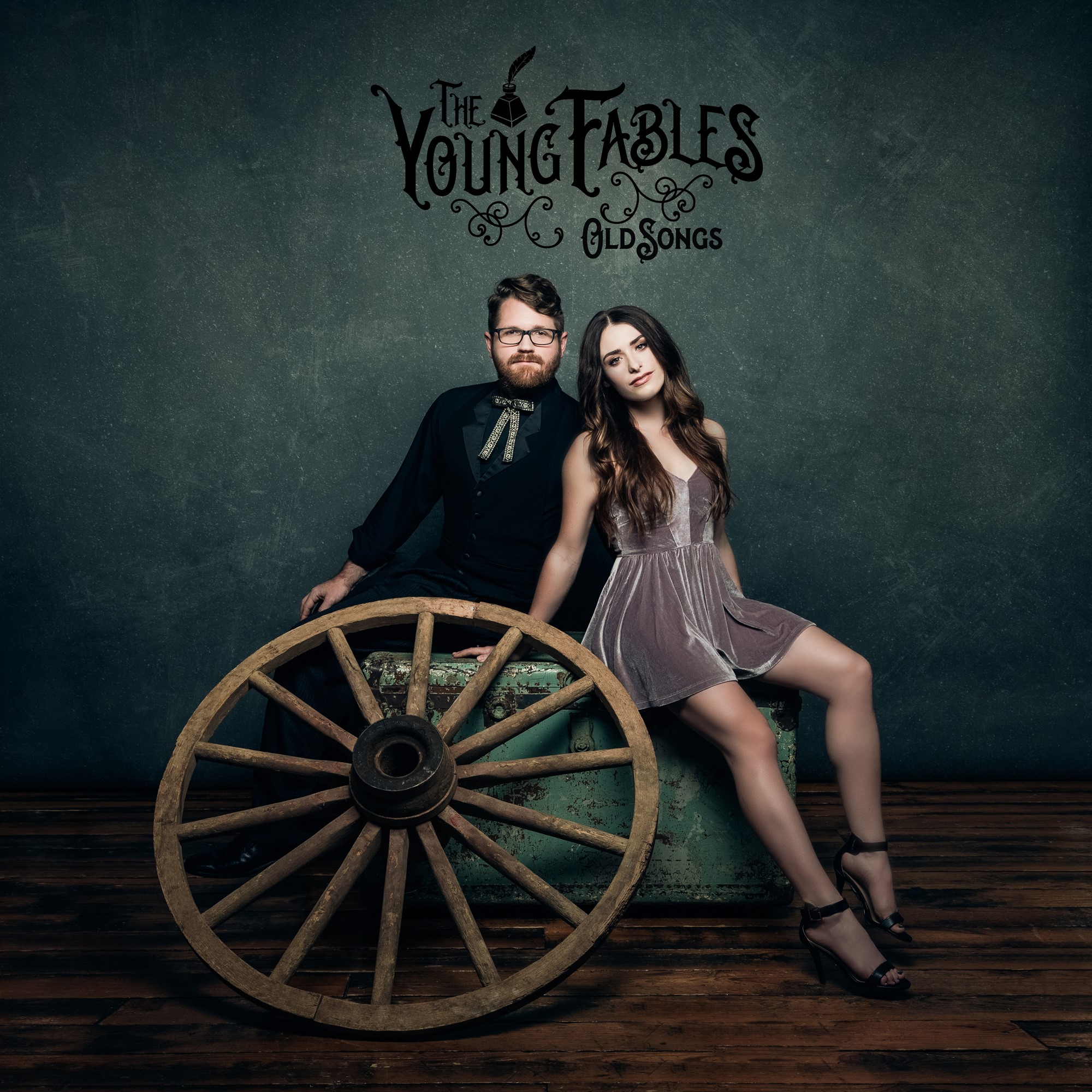 Email: mark.logsdon@plamedia.com
Website: http://www.theyoungfables.com
Emerging modern traditional country duo The Young Fables will be showcasing their sophomore, Grammy Award Winning Mitch Dane produced album Old Songs throughout the Golden State next week.

"We are so excited to share this album with new audiences in California," says The Young Fables' Laurel Wright. "When our manager first brought the Kickstarter idea to us, we never imagined that we'd be able to raise enough money to pull off a full length record; however, we were completely humbled and grateful by the response. Our fans enabled us to work with the incredible Mitch Dane. He helped us polish our modern traditional country sound. Wes and I really enjoy sharing these songs with new fans on the road."

The full performance schedule can be viewed below:

Date: Wednesday, July 25
Venue: Goldfield's Trading Post
Presented by: 101.9 The WOLF
Time: 7:30 PM
Address: 1630 J Street, Sacramento, CA
Admission: Free

Date: Thursday, July 26
Venue: Live at Lakeview
Time: 4:30 PM
Address: At South Lake Tahoe, CA, corner of Highway 50 & Lakeview Avenue
Admission: Free
More info: https://tahoesouth.com/events/live-at-lakeview-free-summer-concert-series-on-the-beach/2018-06-21/

Date: Friday, July 27
Venue: Silo's
Time: 8 PM
Address: 530 Main Street, Napa, CA 94559
Tickets: $20
Ticket Link: www.silosnapa.com/upcoming-events/#

Date: Saturday, July 28
Venue: Palm's Playhouse
Time: 7 PM
Address: 13 Main Street, Winters, CA 95694
Tickets: $16 - $20
Ticket Link: www.palmsplayhouse.com/the-young-fables-saturday-july-28/

Old Songs, produced by Grammy award winning Mitch Dane, is a ten track project where all songs were either written or co-written by The Young Fables. It can be downloaded or streamed on iTunes, Spotify, Google Play & Amazon. Old Songs marks the second release for this duo that has already made a lasting impression on industry leaders. Keith Urban said they "had me immediately" and Big Machine CEO Scott Borchetta praised "a flawless vocal." Sheryl Crow also tweeted "Just heard The Young Fables in the Nashville Airport. Laurel's as good as any country singer out there!" For an act that has opened for Lauren Alaina, Josh Turner, Sara Evans, Chris Janson, Randy Houser, The Band Perry and Chris Lane, their intimate live show proved to be a hit selling out their album premiere at the City Winery in Nashville and the Biltmore Estate's Indepenedecne Day Celebration. The music video for Half As Good, the lead single off Old Songs, premiered on CMT Music on May 30. Throughout their promotion of this project, they have also premiered video content with AXS and Pop Culture. Most recently, The Young Fables made their official CMA Fest debut meeting fans and performing on the Spotlight Stage inside Fan Fair X and at the World Famous Wildhorse Saloon.

To stay updated on The Young Fables, visit the following:

Website: www.theyoungfables.com
Twitter: https://twitter.com/theyoungfables/
Facebook: https://www.facebook.com/theyoungfables/
Instagram: https://www.instagram.com/theyoungfablesofficial/
Youtube: https://www.youtube.com/user/laurelwrightmusic/

About The Young Fables

The Young Fables (TYF) are a promising modern traditional country duo comprised of three-time American Idol vet Laurel Wright and accomplished guitarist and vocalist Wesley Lunsford. The act hails from Maryville, TN and has already collected impressive accolades including the Grand Prize at the Texaco Country Showdown which landed Laurel on the Ryman Auditorium stage at age 16. Fast forward five years to 2017, TYF spent the year engaging and organically expanding their grassroots following while on the road supporting their debut release Two. This year, TYF have wrapped recording on their sophomore album titled Old Songs with the Grammy Award winning producer Mitch Dane (Jars of Clay, Brandon Heath & Caedmon's Call). These ten songs establish The Young Fables' sonic home in the Country/Americana community as a modern proclaimer and preservationist of classic country's storytelling roots.

###

For more information or interviews with The Young Fables, contact Mark Logsdon of PLA Media at mark.logsdon@plamedia.com or (615) 327-0100.

For management or booking, contact Patryk Larney of Hope Tree Entertainment at patryk@hopetreeentertainment.com or (973) 800-2851.





MusicDish*China Song Blast
Promote Your Music Single In China
| | | |
| --- | --- | --- |
| | News Headlines | |

Get your music news covered...
Have your press release written
by the pros at Mi2N
| | | |
| --- | --- | --- |
| | Articles | |