Rudy Boy Experiment Rings In New Year With New Single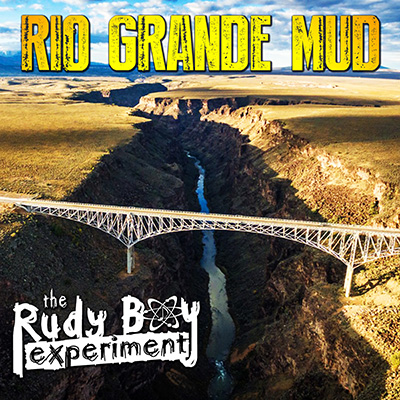 SEDONA, AZ -- Southwest rock and blues music innovator "RUDY BOY" JARAMILLO has announced the release of his latest single from THE RUDY BOY EXPERIMENT, which will debut Tuesday January 23rd via DSN Music. "RIO GRANDE MUD", marks the latest release from the Albuquerque New Mexico based group, and features an eclectic mix of rock, blues, and a touch of country.

THE RUDY BOY EXPERIMENT is a trio featuring "RUDY BOY" JARAMILLO on guitars and vocals, Ricardo Sanchez on drums, and Donny Tesso on bass.

The new single will debut days before THE RUDY BOY EXPERIMENT will open for the KOFFIN KATS, at Reverend Guitars NAMM Jam 2018, January 27th at the Slidebar Rock N Roll Kitchen in Fulerton, CA.

"RIO GRANDE MUD" from THE RUDY BOY EXPERIMENT, is scheduled for a worldwide release via DSN Music Tuesday January 23rd, and will be available via online and mobile stores such as Amazon.com, iTunes, Google Music, Spotify, Napster, eMusic and hundreds more.





MusicDish*China Song Blast
Promote Your Music Single In China
| | | |
| --- | --- | --- |
| | News Headlines | |

Get your music news covered...
Have your press release written
by the pros at Mi2N
| | | |
| --- | --- | --- |
| | Articles | |