Hip-Hop Artists Vinnies And Sean Clout Bring The Heat With "Papi Movements"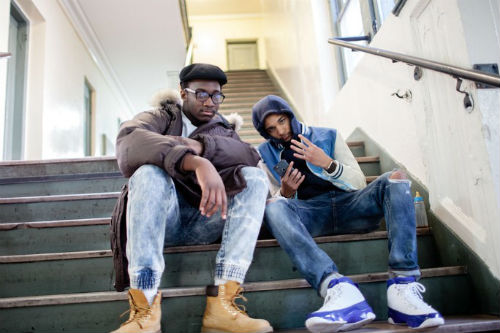 LOS ANGELES, CA – The temperature in New York may be cooling down, but this is not the case when it comes to rappers Vinnies and Sean Clout. The two are bringing the heat, both individually and collectively, with their new music. The pair met in high school, and grew closer around their senior year. After realizing they shared a strong passion for music, both artists came together, as they soon realized there was strength in numbers. Quickly, they begin making their own music whenever they found time, sometimes even during their lunch hour. Both Vinnies and Sean Clout knew hard work was to be expected, so they remained diligent in their studio sessions.


The duo brings a wealth of sound to the table, as they fuse their signature styles together to make things flow easily. "We knew we could make ourselves different from the rest by showcasing our different types of sound. It makes us more appealing, and we stand out from the rest," said Vinnies. Both artists have their own take on hip-hop music, and when it is packaged together, it just makes so much sense. For Vinnies, he takes his listeners through a nostalgic journey with his old-school rap flair, yet clings to the modern-day style. Sean Clout also exhibits true versatility through his contemporary sound, and incorporates so many facets of hip-hop.


The rap duo just released their latest collective, titled "Papi Movements". As mentioned earlier, the single brings the fire needed in this industry. In fact, the song has brought in thousands of views just on YouTube alone. "What makes me different is how I feel like I'm always being myself. It doesn't feel like I'm not organic, or like I'm trying to force something. Everything is coming straight from the heart as I strive to be myself," said Vinnies. Sean Clout shares a similar sentiment when it comes to individuality. "I have my own type of sound, more than the average person. We are both versatile in our music and what we put out, so we're never afraid to branch out," said Sean Clout. It's safe to say both Vinnies and Sean Clout have what it takes to make it big.


Looking ahead to the future, the pair is continuously crafting their brand. Presentation is key, and both rappers want to ensure they're putting out their best work possible. As they continue to focus on the visual aspect of their music, the artists have plans to release a joint storybook detailing their musical journeys and artistry. Though the book is in the beginning phases, it will definitely give fans a peak into who they really are- in and outside of the studio. One thing is certain: both Vinnies and Sean Clout are going to take the rap world by storm.



To stay up to date with both Vinnies and Sean Clout, follow them on their social media sites below:


Vinnies:

https://www.facebook.com/VinniesMusic/

https://www.instagram.com/vinnies_nyc/

Sean Clout:

https://www.facebook.com/sean.santana.16

https://www.instagram.com/seanclout/

PAPI MOVEMENTS"

https://soundcloud.com/sean-macc-santana/sean-clout-x-vinnies-papi-movements