Peabo J Creates New Rhythm & Groove Genre With Unique Blend Of Music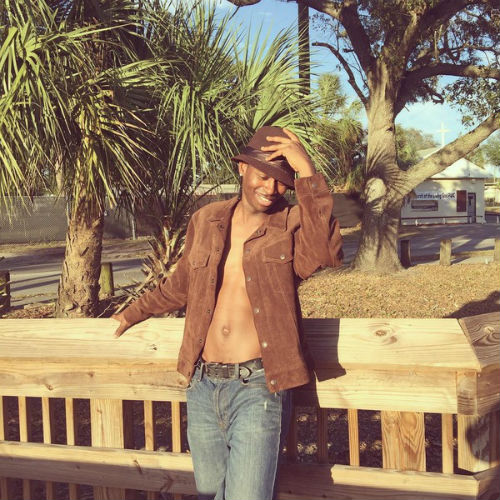 TAMPA, FL – Peabo J is an R&B and pop singer who is making a name for himself throughout the South. His pop dance hit "Freak 4 U," which he dropped in 2016, has gained more than 1 million views on YouTube, and counting. And now he's hoping to ride that wave of success with his second single, "Party the Night Away," which has already peaked at No. 2 on the BDS Radio chart.


"It's a feel good, up-tempo song," Peabo J said of the single. "It's basically about me serenading a young lady, but it's a party song. It's a dance song, because that's where most of my music comes from first is my love of dance. Dance has always inspired me, and this song is basically about me and some young ladies all dancing and how I serenade one of them at a hotel. But it's all partying and having a good time."


Peabo J is a natural-born musician. His father was into music and he says he grew up with music always around the house. He was already singing at age 2, and when he discovered Michael Jackson by watching "Thriller" on MTV one day, his love for dance was solidified. Throughout his teenage years he perfected his dance moves and became well known for his ability to glide along the floor in ways similar to his idol, Michael Jackson. And by age 18, once he had graduated from high school, he knew that he wanted to make music a career. Today he hopes that his style is one that reflects fun and positivity while also nodding to his dance background.


"I have my own sound," he said. "I don't sound like anybody else. I call it R&G … rhythm and groove. I got moves. And it's kind of like that sound that I used to love as a kid. Basically it all comes from my love for dance. I love to groove. I don't like to put out sad or depressing music, like the blues. It has to have a groove to it with a banging hook. And I will always use my music to influence people to dance."


Peabo J said he's excited to see how far "Party the Night Away" will go with his fans, but that he's already working on a new single called "One Night Only," that he hopes to drop in December. That song, he said, is "more sexy" and definitely finds a home in the R&B lane – albeit with his own unique "groove."


To listen to Peabo J's music or to follow him on social media, please visit:


https://twitter.com/peabojmusic1
https://www.instagram.com/peabojofficial/
https://www.facebook.com/peabojmusic
http://peabojworld.com/
https://www.youtube.com/watch?v=G8r-GXUjiJw