HERRICK BEST FOLK-BLUEGRASS-AMERICANA GROUP OF THE YEAR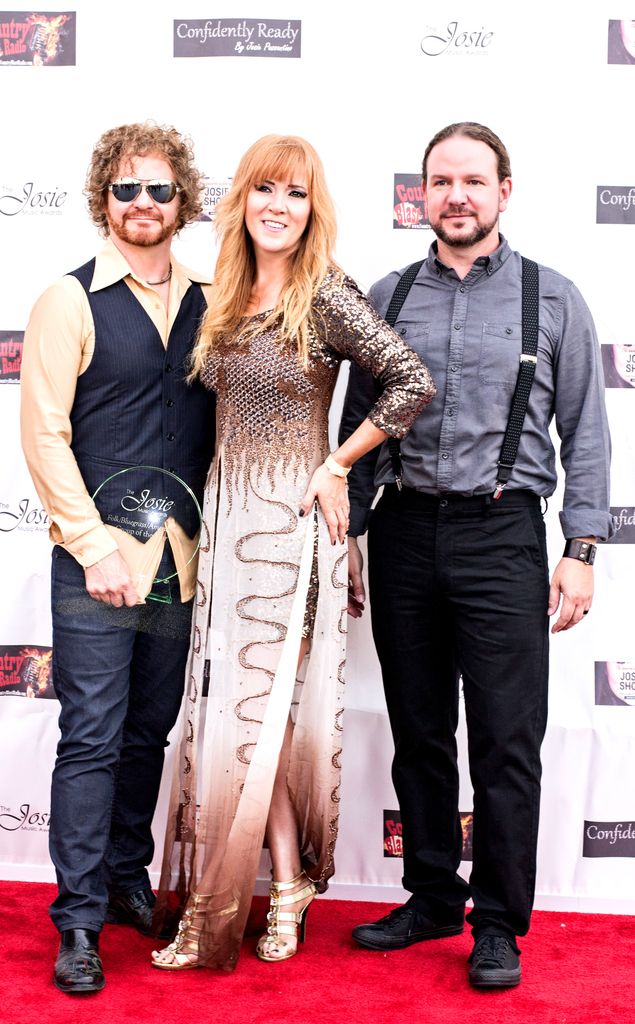 Email: Breakawaylive@gmail.com
Website: http://www.HerrickLive.com
Nashville, TN (November 14, 2017) - The Josie Music Awards has named Nashville band HERRICK the winner in the 2017 Josie Music Awards, naming them Folk/Bluegrass/Americana Group of the year. Herrick accepted the award during the Josie Music Awards held in Nashville, TN.

Herrick is comprised of Donna (mandolin/lead vocals), her husband Kerry Herrick (bass/vocals) and lead guitar/Banjo player Jefferson Rogers. The music is varied and diverse, mixing tradition with contemporary sounds. Donna shines with startling vocal range and power. Herrick's dynamic live show has given the band a stronghold on the touring circuit with an average 125 shows a year. The band is known for compelling songwriting, comprehensive instrumentation, and killer harmonies.

"We have worked so hard on our music," says Donna. "This award gives us a nudge forward that validates musically; we are headed in the right direction." "We want to thank Nashville and the Josie Music Awards for their acknowledgment of that hard work."

The annual Josie Music Awards was held in Nashville, Tennessee at Nissan Stadium on Sunday September 17, 2017. The Josie Music Awards is the largest gala event in Nashville that recognizes independent artists domestically and globally. The awards show acknowledges the hard work and talent of artists from all genres. The event in its third year was sold out again, showing that this gala has quickly become a must attend for the independent artist. The awards show featured more than 28 performances along with over 60 award presentations.





MusicDish*China Song Blast
Promote Your Music Single In China
| | | |
| --- | --- | --- |
| | News Headlines | |

Get your music news covered...
Have your press release written
by the pros at Mi2N
| | | |
| --- | --- | --- |
| | Articles | |