Hip-Hop Rockstar Vicci Flame Shines Bright With New Single 'Good Energy'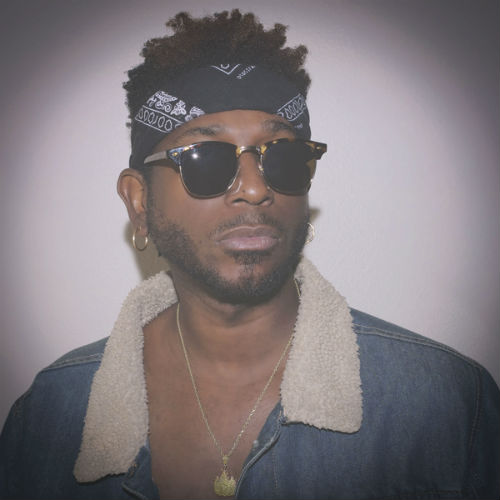 LOS ANGELES, CA – Vicci Flame is the guy you want to hang out with.



Like his name implies, his energy shines bright. His contagious sense of humor and joy of life is such that you can't help but feel uplifted when hanging out with him, and his music is filled with the same kind of energy. That's why so many fans are getting their hands on his new music day after day … they can't get enough of the guy.



That infectious energy combines with a natural born talent for music in a way that's bringing something unique and different to the world. He started out as a musical prodigy who by the age of 4 was already directing choir. He's always been able to understand how notes and sounds go together, even before he knew what notes and sounds were. So it was perfectly natural for him to pursue a career in music, and by age 16 he was already a studio rat who was producing beats and tracks for other artists. After producing successfully for many years, Vicci said he's ready to branch out as an artist.



"I've been doing music ever since I can remember," he said. "I'm a singer and a rapper. I started as just a singer, and I can for real sing. I can sing like those legend rock stars. And a lot of times hip-hop and R&B genres don't really allow you to do that, but I want to show the world something different. That's why I came up with the name Vicci Flame. Vicci can be short for either victorious or vicious. And a flame is a light. So you can either think of me as a victorious light or a vicious light. Plus, flames burn… So when you think about me and you hear my music you're gonna know that it's always lit, every single time, everywhere I go. That's what I'm all about. And at the end of the day I'm gonna boil it down to one thing: let's have a good time together."



His new single, "Good Energy," is a perfect example of the kind of music he makes and the kind of energy he brings to the table. It's one of about six songs that he's releasing digitally as an EP on Nov. 11. With other singles like "Salutations" and "Tamborine Girl," Vicci said he knows this EP will excite new fans and help him establish himself as an artist that people should take notice of.



"I'm a mixture of Michael Jackson and Tupac in that both of them were able to show both sides of their humanity," Vicci said. "My music is gonna show you the life of a man. Sometimes I'll talk about love and sometimes I'll talk about politics and sometimes we're just gonna have a good time for the sake of having a good time. That's what 'Good Energy' is about – nothing but good times and good energy. I want good energy in my life. I don't want to talk about negativity. I don't want that bad energy. I make hip-hop that has good energy and can be played anywhere."



To check out Vicci's music or to follow him on social media, please visit the following links:



http://www.vicciflame.com
https://twitter.com/vicciflame
https://www.instagram.com/vicciflame/
https://soundcloud.com/vicciflame
http://open.spotify.com/artist/3ZszLKl4Fc7cJrUjjNCMCP