Princess Saydah Speaks Out Against Atrocities Of Her Country With New Music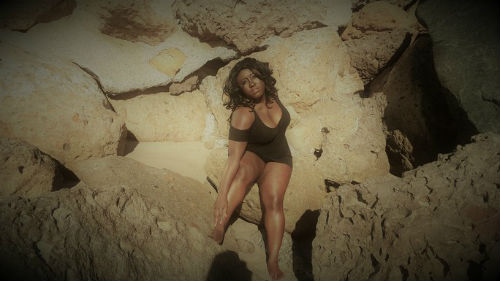 LOS ANGELES, CA – Princess Saydah is a real-life princess … but it's not as glamorous as the movies make it out to be. Born in Liberia, West Africa, to a mother who had already lost two children before her, her name was given to her in hopes of proclaiming a stronghold over her – Saydah means "stay here."


But she was also born to a tribal king who embraced a culture that degraded and used women in the worst kinds of ways. And in a country with so many injustices against young women, Saydah would eventually do the opposite of staying. Today, as she has grown into a powerful woman with an eight-octave voice and an influence in the world of music, she's become someone who encourages other young women from her home county to take a stand and leave the situations in which they so often find themselves.



"I'm a princess of my tribe, but women there are treated extremely terribly," Saydah said. "It's not like European princesses. We're like cattle in my culture. My aunt was a child bride. My mother was a child bride. This is what I come from. And on top of that there is so much genocide in my country. My choice was I was either going to be my father's puppet and also be a child bride, or I could use my voice to make a difference and change these things."



Princess Saydah first realized how big her voice was when she participated in a Star Search called "Millie Lewis International". Her eight-octave range was put on display and she immediately caught the attention of some record executives. Eventually she was scouted by Ian Burke of Green House Management, who introduced her to the world of professional recording. Over the next 10 years she had the privilege of working with and alongside various high profile members of the music industry – including Kevin Black and Michael Holden, producer for Coolio's "Gansta's Paradise" and a member of Stevie Wonder's team.



Most recently she signed with Wu Tang Clan's record label and has been working on developing a new album called "Twisted Things." The debut single from that album has already been released and is called "Carpe Diem," which in Latin means "seize the day." She says it's a song that's all about how people should take what they've been given and make it work in the best of ways.



"To have the opportunities I've been given through music and to come from where I've come from is pretty remarkable," she said. "For the longest time I had to sing through pain and sorrow. Eventually I realized that music was my ticket out – it was the only way I was gonna get out of a terrible situation. But by doing that I lost my inheritance and I was almost penniless. So I sang – I sang for my suppers and I went to all these auditions and got so many call-backs, but I waited because I wanted to be able to sing about the things that mattered to me. I knew I wanted to speak out and inspire hope. I'm not singing about stiletto shoes or whatever is out there in today's world. I'm gonna sing and I'm gonna make you hear me and hopefully you're going to want to become a joint partner in what I'm trying to inspire. It's my place to talk about the things that are happening in Liberia. If that's my blood and what I was born into, then I have a responsibility to heal the world as best I can through music."



To listen to Princess Saydah's music or to follow her on social media, please visit the following links:



https://twitter.com/PrincessSaydah
https://www.facebook.com/SaydahZuFilms/
www.PrincessSaydah.com
www.wersea.com