Ace Harper Waves The Flag For Feminism With "Mouth Wide Open"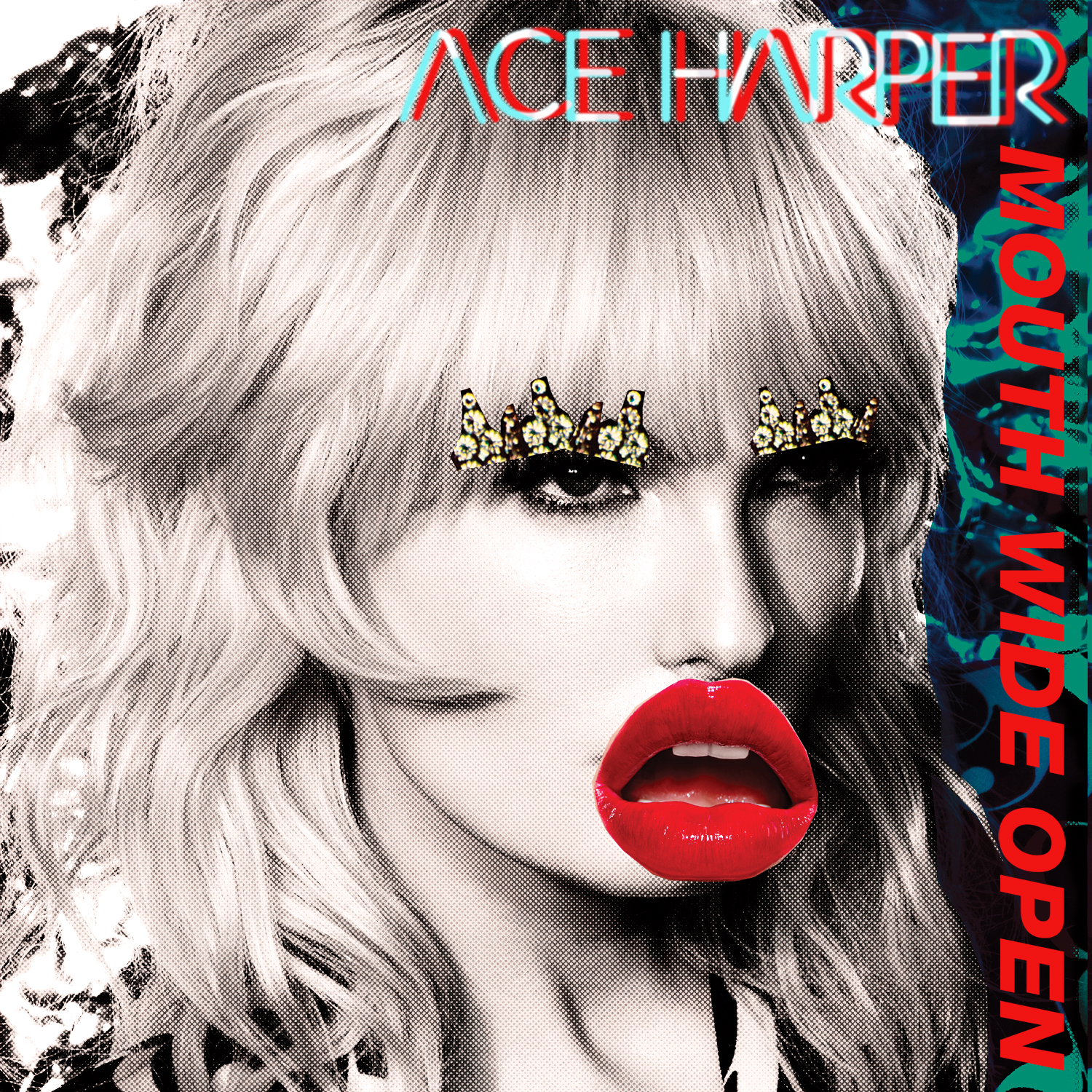 Website: http://www.AceHarper.com
Los Angeles, CA – Electro alt-pop artist, Ace Harper, released her new single "Mouth Wide Open," a vibrant and intriguing track with a deeper meaning hidden beneath the surface. Ace Harper courageously implemented the topic of feminism into a lively song, successfully spreading an important message about women empowerment. "Mouth Wide Open" is now available for download and streaming on digital music platforms worldwide. The video for the single is also available on YouTube.

Harper portrays her unique sound and style in her latest single, "Mouth Wide Open," by combining fierce post punk influences with an electrifying beat that pleasantly intensifies her distinct vocals. Throughout the track, she victoriously blends her passion for politically charged themes such as feminism and women empowerment, with a lively sound that will spark the interest of listeners. "When you first think of the title, it has a sexual connotation. When you listen to the lyrics, the vision comes through. It's about opening your mouth in the moment, saying what you need and want as a woman," explains Ace. "I realized just how many females are having the same conversation about feminism as I am when I attended the Women's March this year." "Mouth Wide Open" was mixed by one of the music industry's most sought after engineers, Mike Crossey (The 1975, Arctic Monkeys, The Black Keys), who helped create the modern, almost punk vibe heard throughout the song.

The video for the song, shot by ENDS director, Daniel Iglesias Jr. (The Neighborhood, X Ambassadors), brings Ace's kaleidoscope world into focus taking the powerful lyrical message and translating it into performance art. Ace states, "I was influenced by feminist collage artist, Linder Sterling and Andy Warhol for the art. I had the idea to do choreography on vintage guitar amps with my two dancers and really wanted them to have this Sioxsie Sioux look with their makeup and wigs. We even reference the famed 'Rosie the Riveter' World War II poster within the dance choreography as a message of strength."

Originally from Oklahoma, Ace grew up surrounded by the art of dance and music. After moving to Los Angeles at a young age, she successfully assembled a sound of her own, combining her love of dance, music and visuals together. "Art has always saved me," says Ace. But to her, art is a multi-faceted experience: she's a musical and visual artist and also loves fashion, telling Galore that, "I want my show to be a full experience from the songs, to the performance to the fashion. It all tells a story of who I am." Following her debut single, "Neon Heart," with over 90k streams on Spotify, "Mouth Wide Open" continues the fight for women's rights and attempts to conquer the unrealistic expectations of women and sexuality.

A catchy anthem intermingled with an important message for women; Ace Harper's latest single will have listener's jamming out all night long. Stream or download "Mouth Wide Open" on all digital music platforms and join Ace on her journey by following her at AceHarper.com.




MusicDish*China Song Blast
Promote Your Music Single In China
| | | |
| --- | --- | --- |
| | News Headlines | |

Get your music news covered...
Have your press release written
by the pros at Mi2N
| | | |
| --- | --- | --- |
| | Articles | |