Ohio Rapper Dotti Lyne Gears Up To Release New EP "Past Due"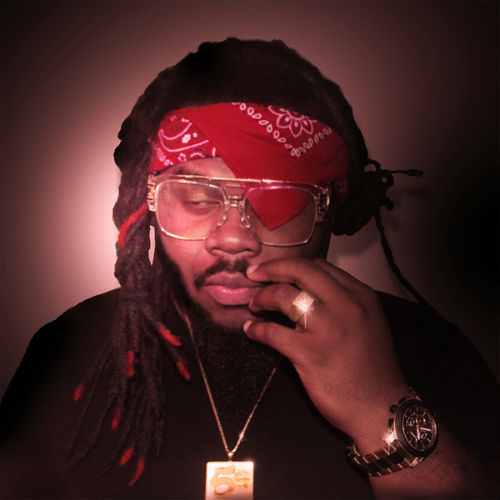 Dotti Lyne began his musical journey at the young age of six years old. He remembers now himself mom used to take him to church, which eventually led to him singing in the choir. Lyne truly enjoyed the feeling that came over him while he would sing, so he soon ventured into playing drums in the traveling church band. After moving to Ohio from North Carolina, he continued on with expressing himself musically, though he soon grew tired of plainly singing. Therein sparked his love and natural hip-hop musical abilities. 


As he became even more committed to growing his career, he made the decision to develop his own recording studio. Taking things a step further, Lyne enrolled in audio school, where he quickly learned how to engineer during studio sessions and produce his own music. This only aided him in his career, and molded him into the world-class artist he is today. 


One thing is certain: a college education comes at a pretty penny, which Lyne soon came to discover. "When I got to school, I didn't know every student had to pay up front. They were sending people home that didn't pay their full tuition," said the artist. No stranger to making lemonade out of lemons, Lyne proved himself as a student and upcoming musician, which led to his school worked with him and providing him with a scholarship. This alone represented something significant in Lyne's career, as he quickly learned that determination and persistence produces positive, lasting results.


For Lyne, he was already pretty talented with mixing beats, so being enrolled in classes only helped him understand plug-ins and hardware. In his perspective, school "made me a better artist in general. I started to understand music better, and looked at it completely differently. Production started at home, in which I spent 10-15 hours a day making beats and putting stuff together." Through developing these incomparable skills on his own, he was able to put out his own projects from this point forward. 


In 2015, Lyne released his own project called "Black Shades". Though this was an exciting time in his life, Lyne wasn't all too pleased with the final result. "Black Shades" brought in decent numbers and feedback, but Lyne knew he could bring more heat. So, he did just that in January of 2016, when he released a single titled "Ballin Now". Lyne was thrilled with the feedback he received, as the song kept the charts hot and raked in over 100k views on YouTube. 


Currently, the rapper is hot off the release of his latest single, "DUI", which is available on major digital streaming platforms such as Spotify and Apple Music. He is always in the studio cooking up more good music for his fans, and can't wait to share his upcoming projects with the world. As if he wasn't busy enough, he is also working out in Las Vegas on an EP called "Past Due". The EP will feature Justin the Great and Lyne's notorious "laid back, party vibe". And, there's a message that will be relayed throughout the EP that comes straight from Lyne: "Never waste time."


This artist stays wholly true to himself, on and off stage. "Hopefully, my EP does good next year, and starts getting more exposure. I plan to go on tour and get distribution in the near future." Can't wait to see what Dotti Lyne does next!


Make sure to follow Dotti Lyne on his social media sites below:



https://www.instagram.com/dotti_lyne/https://twitter.com/watupdot
https://twitter.com/watupdot
https://www.facebook.com/Dotti-Lyne-138559232853363/
https://soundcloud.com/dottilyne