Orange County Artist Bob Taylor To Embark On California Tour For Major Album "13"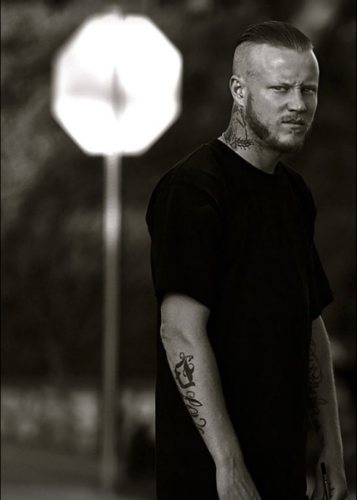 LOS ANGELES, CA – Bob Taylor discovered his affinity for music at a young age, much to his surprise. The Orange County native would go to class everyday, and began writing poetry. What started out as a venting mechanism for the artist blossomed into a vigorous passion for music and lyricism. Taylor channeled his life experiences, and eventually put pen to paper to tell his story through song. Little did he know, this would spark a real career down the road.


Once his song writing abilities wildly caught the attention of his friends, Taylor knew he was destined for greatness. "My friends heard my music, and they said I had it in me," said the artist. "I fell in love with creating music immediately, and it showed." As the artist continued to go through life, and gain clarity through his life experiences, he dropped his first project titled "Mistakes I Once Made Don't Define Me". Taylor recalls how organic the project was, as he developed it on his own through Garageband without any type of fancy equipment. Though this was his first project, Taylor did not accept complacency and continued to perfect his musical craft.


Through his in-home studio, a year ago, Taylor dropped his next major project, "A Block from the Beach", which featured his own mixing and mastering. Much to his appreciation, local fans fully embraced the mixtape with open arms, as they were extremely excited to have more music from Taylor. "I liked how the locals reacted to the project. They kept telling me how they hadn't heard from me in a while, so they were super thrilled when I came back on the scene," said Taylor. Through his own dedication, in addition to his friends encouraging to keep pursuing music, Taylor remained diligent in his studio sessions to make the best music possible.


Taylor's most recent and first full-length album is making serious waves in the industry. Recently released, "13" is a major work of art from Taylor's repertoire, and it is sure to hype up any crowd. "'13' is symbolic because it is signifies the thirteenth letter in the alphabet, "M", which also stands for my record label, Mindset Records," said the artist. "My label means a lot to me, because I'm a fan of all the other artists that are a part of it. I like to sit in on their studio sessions because we all support each other." This level of support guarantees future features on Taylor's upcoming projects, including the likes of fellow artist Kid Kaze.


Looking ahead, Taylor is looking forward to pushing "13" out in the universe, as there is so much he wants to accomplish. "The album, in my words, is the dark side of heaven. It's hardcore death metal. It showcases my emotion, which fully represents my music," said Taylor. Fans can expect to see more visuals in the next year, as Taylor wraps up his plans for his second album. And if that wasn't exciting enough, Taylor is gearing up for his California tour for "13", as he plans to make a stop along coastline cities. It's safe to say that anything Taylor puts his mind to produces great success and sets the tone for other artists to follow.


Connect with Bob Taylor on his social media sites below!


Twitter: https://twitter.com/bob_tayloroc
Facebook: https://www.facebook.com/robert.ballou1
Instagram: https://www.instagram.com/bobtaylorldmg/
Soundcloud: https://soundcloud.com/bobtaylorcd
iTunes: https://itunes.apple.com/us/album/13/id1260826056
Website: https://www.mindset-records.com/