Micfreeze Gears Up For The Release Of "Chills On The Block 2"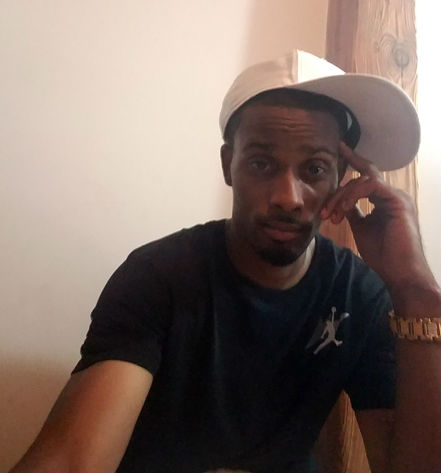 LOS ANGELES, CA – From the hard-hitting streets of East Detroit hails rapper Micfreeze, who has made it his mission to conquer the world of rap music. Since the age of 16, Micfreeze has been steadily climbing up the charts with his music, as rap music has always been a part of him. The artist spent his years of youth playing various instruments and writing poetry here and there. Once he discovered his lyrical gift, Micfreeze decided to buckle down and become more serious about the musical road ahead of him. Major industry icons such as Tupac Shakur inspired Micfreeze, which further sparked his desire to become the rapper of his generation. This sort of journey to the top was significant to the artist, as breaking away from a poverty-stricken area and rising to the top was at the forefront of his mind. 


At the age of 17, the rapper dropped his first-ever mixtape, which included hit single "Money is My Motivation". The artist remained committed to making more hot music, which led to him releasing his second major project, "Chills on the Block", a year later. This mixtape featured yet another hit single called "Have a Sip", which showcased his individual, unique sound. "I would describe myself like this... I'm a Detroit rapper that doesn't sound like a Detroit rapper," said Micfreeze. "I have my own original style at the same time." Though his career was headed in the right direction, Micfreeze refused to succumb to complacency and kept striving to be the best rapper he could be. After collaborating with Young Gator and Dej Loaf, Micfreeze knew that with hard work, anything was possible. 


Currently, Micfreeze is putting the finishing touches on his next major project titled "Chills on the Block 2", a follow-up to its predecessor. He is confident the mixtape will produce much success, specifically with the highly anticipated singles "Split It" and "Cousin Skeeter". "One thing about me is that I rap and come up with my own concepts. I'm always developing new ways and angles to put out a different type of music for every crowd," said Micfreeze. He said it best, as his ability to wow any crowd is undeniable. "Even if you don't like music in general, you'll still vibe with my music," said the artist. This rings true, as his popularity has drastica
lly increased over the past few years. His high quality sound fused with his knack for attention-grabbing concepts is partly what makes him so successful. 


Looking ahead, Micfreeze is in it for the long haul. He is not merely here to put out album after album; he wants his fans to get to know him through his decision to vulnerably open up through song. "About me... It's all original, raw talent. Everything I say comes from my soul, and showcases what I've been through, and what I will go through," said the rapper. "It's been a long ride, and that's what makes me different. I want to explain myself, and show everyone exactly who I am." Through his steady hustle with his full-time job followed by his tireless hours making new music, Micfreeze will only continue to get better and grow as an artist exponentially. For Micfreeze, this is more than just rap music. His desire in getting his point across is for everyone to take something from the message he delivers. This artist definitely possesses five star quality and talent, and will continue to go far.


Micfreeze's new singles "Split It" and "Cousin Skeeter" are sure to be crowd pleasers, so follow him on social media to stay tuned:


https://twitter.com/MichaelMWillia5
https://www.facebook.com/micfreeze
https://www.instagram.com/who_colder_than_freeze/
https://youtu.be/cvfQmnFJF5c 
Facebook: Michael M. Williams