AfterParty Brings Upbeat New Sound With Good Vibes To The Industry With Self-titled EP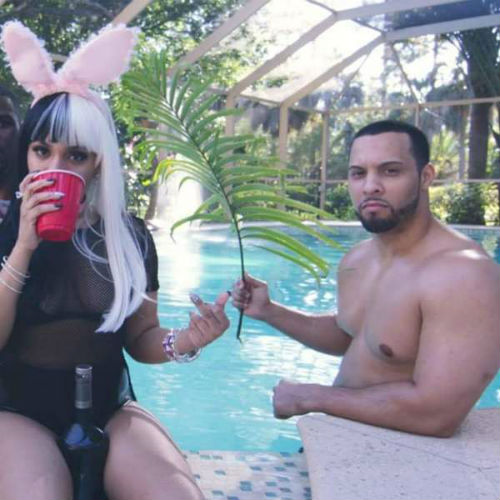 SAN ANTONIO, TX – Give Ashley Uriegas a bottle of Hennessy and a kickin' beat and she will create a song so upbeat that it'll be hard for anyone to stay off their feet and have a good time.


That's what her music is all about – good times and good vibes. It's the reason she adopted the stage name AfterParty, and it's the reason she's frequently found at the clubs with a bottle of Hennessy in her hand – her favorite drink and her favorite thing to do.



Inspired by Houston-based rappers Screwed Up Click, AfterParty first began battle rapping as a young girl in middle school. It was something she'd always wanted to do, and she found an affinity for it at a young age. As she grew older her attention was turned to modeling and other work within the entertainment industry. But along the way she always harbored a love for music. Earlier this year she decided to pursue music full-time, and she launched her first solo project – a self-titled EP called "AfterParty."



"It's a project that speaks for itself," she said. "It's all about good vibes and turning it up and club bangers. My name is AfterParty because I like to have fun and good vibes. That's what I want my music to be about. I want people to hear it and just love themselves and have fun, but do it responsibly. Don't do negative things with other people. Just have fun and love yourself and love everyone for who they are. Everything else is for the birds. That's how you stay happy. Everyone has responsibilities, of course, but you can have fun, too."



AfterParty said though her vocals might be reminiscent of other female artists in the game, her overall sound and style definitely set her apart. She's willing to rap about things other female rappers won't. And while she does embrace female empowerment in her lyrics, she never talks about violence or trying to be better than other people. She only wants to embrace good vibes and uplift people through her music.



"I feel like this world is corrupt and full of hate," she said. "And you see a lot of that inside music. Even when you're at a party nowadays it can turn out ugly. But I want to encourage people to do it different. Be responsible. Go party and be consensual and responsible and clean."



To listen to AfterParty's music or to follow her on social media, please visit the following links:



https://www.facebook.com/IssaAfterParty/
https://www.Instagram.con/issaafterparty
https://twitter.com/IssaAfterParty?s=09
https://www.youtube.com/channel/UC38q37POYG2YJGDFAEM8dKg
https://soundcloud.com/user-231308947
www.afterpartylit.com