Louisiana Rapper Showcases 90s-era Hip-hop With New Singles, Album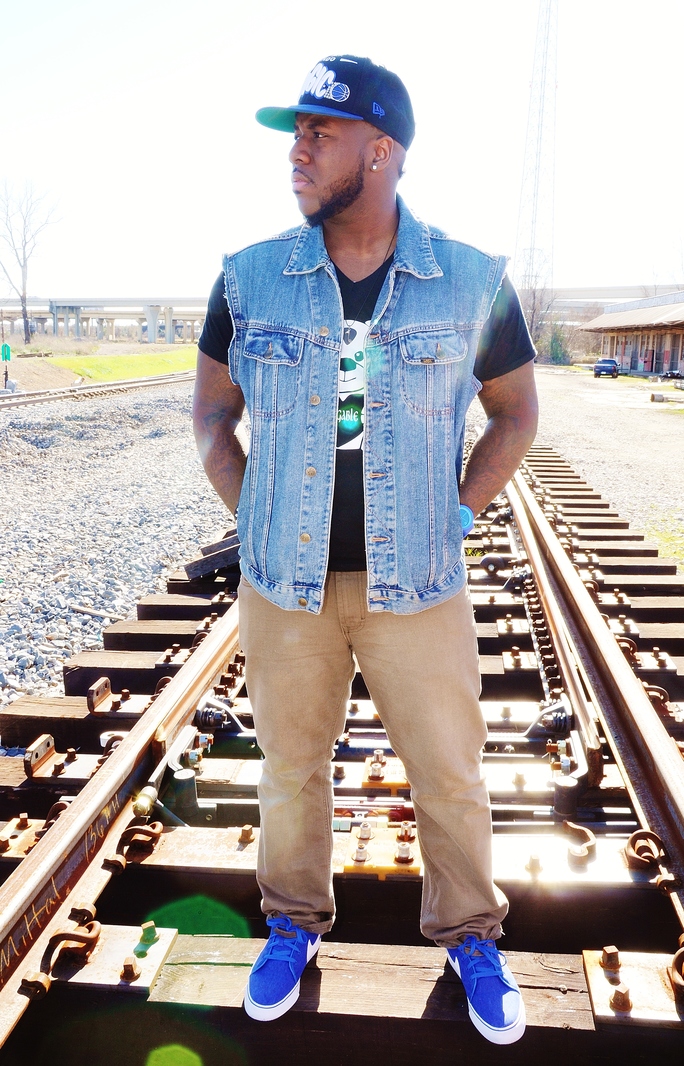 SHREVEPORT, LA – Fans who want to know a little bit into the personality and character of Shreveport-based rapper Troof need look no further than the title of his new album, "The V.A.N.S. Project."


Set for release in early 2018, this album is one that he said he's been working on for quite awhile, and features music that showcases his unique style while paying homage to the original hip-hop artists of the late 1980s and 1990s. The title of the project is an acronym for words that he says are the very definition of who he is as an artist and as a person.


"It stands for Versatile, Ambitious, New and Skilled," Troof said. "I want to show people that I can do some singing and rapping and I'm out here grinding and trying to get my music out there. I'm trying to showcase that I'm lyrically talented. We have a lot of club music around here and it seems like it's the most popular, and classic hip-hop is not the theme of the city right now. I want to showcase that we do have lyrical talent from this area. I also want to show that music can be dope without cursing throughout. I try to pride myself on no cursing so kids can listen to it and older people – I make music that everybody can listen to. I want people to see that I'm talented with lyrical capability and can get my point out there in a clean way."


Troof said most of his music and lyrics are based on stories from his own life, though he does tend to tackle social justice or cultural issues from time to time – such as police brutality, which is examined in one of his songs on the new album. More than anything he wants his music to be inspirational for other people while also giving them a good feeling and helping them to just enjoy life a little more.


He first got interested in music as a young boy when he heard his brother rapping and listening to some of the greats, such as Biggie. His father was also a DJ and influenced his love of music from a very early age.


"Both of them played a lot of artists from the 90s era that really drew me in," he said. "As I grew up I started listening to a slew of different artists, even from the South. Pretty soon I was mixing this East Coast and Southern sound into something that was unique and my own. I wanted to bridge that gap between those two genres."


He said he feels like he's accomplished that with his new album. Though it won't drop until early next year, he has released a couple of singles from the album already. The first is called "90s Flow," and it's a classic hip-hop song inspired by "Summertime" from DJ Jazzy Jeff and the Fresh Prince.


"It's a great song," he said. "I wanted to make a song that people consider to be a classic. You can listen to that and play it anywhere. I wanted '90s Flow' to be exactly that. It's a song for when you're family is out and it's summertime and life is good. It has that classic hip-hop feel. It's a great, simple record, and I'm paying homage to classic hip-hop and to Jazzy Jeff and the Fresh Prince."


The second single is his most recent and it's called "More Money, More Problems." He said it should be available soon and that fans could find it on his Soundcloud page.


To listen to Troof's music or to follow him on social media, please visit the following links:


www.TroofMusic.com
troofmusic.bandcamp.com 
https://www.facebook.com/TroofMusic/
https://twitter.com/troofmusic
https://www.instagram.com/troofmusic/