Hip-Hop Artist Releases Hot, New "Same Page" Music Video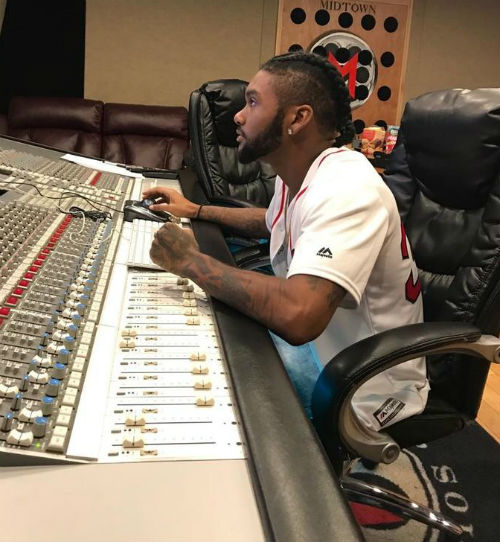 LOS ANGELES, CA – Fresh off the release of hit single "Same Page", Miami-based artist TAO has been enjoying the success of the record since. When asked how his fans near and far reacted to the track, he gushes how much they genuinely love the song. "It's different. They love the vibe, and I'm getting really good feedback," said TAO.


When asked about the inspiration behind "Same Page", he puts it simply: it's about being on the same page with anything in life. Whether it be a spouse, best friend, or family member, the artist believes being on the same page as a whole is key to accomplishing success in life. His overall message relayed in the single is for everyone to focus on being the same page. If one thing is certain, it's that everyone seems to be on the same page of supporting the record.


Following the release is his music video for "Same Page". TAO brings the heat yet again, as he made sure to showcase his growth in making music through the video itself. As a co-producer, he wants people to be able to view and appreciate his growth as they watch the music video. The "Same Page" music video produces a high-quality aesthetic, featuring a true studio vibe. Much like the initial release of the single, all of TAO's fans are raving over the music video.


"What's next up for TAO", one might ask. The artist is committed to putting out more music than ever before, coupled with corresponding music videos. "It's going to be back to back for me," said TAO. "No rest. I have a lot of songs that need to be heard". His fans can also stay tuned for future performances from the artist, as he is sure to get the crowd hyped up.


TAO's goal is for everyone to be inspired by what he brings to the table as an individual and Hip-Hop artist. As he is not just your average, regular guy, he aspires to promote positivity through everything he puts his mind to.


The "Same Page" music video is out now! Watch it below.


Make sure to follow and stay connected with TAO on his social media!


Instagram: @isthattao/
Twitter: @IsThatTao
iTunes: Same Page
Snapchat: yeaboytao