BILL MILLER ACQUIRES INTEREST IN HISTORIC PRINTERS ALLEY SKULL'S RAINBOW ROOM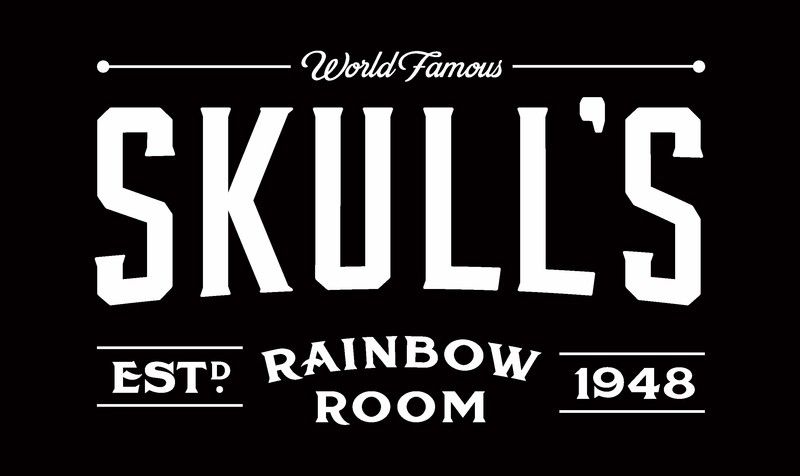 Email: mark.logsdon@plamedia.com
Website: http://www.skullsrainbowroom.com
Bill Miller, President and Founder of Icon Entertainment, is proud to announce the addition of Skull's Rainbow Room to his lineup of Nashville "must-see" attractions and merchandise companies --- The Johnny Cash Museum, Patsy Cline Museum, Nudie's Honky Tonk and Music City Threads. This historic bar and lounge that first welcomed patrons in 1948 recently re-opened its doors in 2015, after a 17 year hiatus, with patrons seeking the Printers Alley escape to a period fueled by jazz music and classic burlesque.

Miller has acquired a majority interest in the legendary venue.

"My family and I have been huge fans and customers of Skull's since it reopened. Skull's fits perfectly into our strategy of investing in historic, iconic venues rich with history and of the highest caliber. The team at Skull's has created a fantastic bar and restaurant and we are honored to be involved with David, Gannon and Keith along with the rest of the staff. I can't think of anything we will change aside from contributing our marketing and promotional expertise. The operations team has already created the perfect storm."

Skull's founder and General Manager/partner David Wileman added "It's been an absolute pleasure getting to know Bill and his wonderful family over the past two years. I have watched their companies grow and have nothing but respect for what they have achieved. I know that I speak for everyone at Skull's when I say that we are very excited at the prospect of working with such an established and professional group. We are extremely proud to be involved in some amazing collaborations to create new venues that will add to the fantastic experience that is Nashville."

Under Icon Entertainment, the unmatched quality dining experience located in the basement of the landmark Southern Turf Building will not be altered and the current team will remain in operation. David Wileman will continue as partner and General Manager of the attraction that has achieved 17 awards since the re-launch in 2015. Chef Gannon Leary will continue to wow visitors with award winning cuisine that has been perfected over his 28 years of experience in the food and beverage industry from New Orleans and coastal cities along Mississippi and Alabama to Midwest restaurants in Colorado. Crafting the signature drinks that have received numerous accolades will be the current Bar Manager Keith Moore, a native of Dublin, Ireland with more than two decades of experience as a bar tender and manager.

Skull's Rainbow Room Operating Details:

Address: 222 Printers Alley, Nashville, TN 37201
Bar Hours: 11 AM – 2 AM
Lunch Hours: 11 AM – 2:30 PM
Lunch Menu: Click Here
Dinner Hours: 5 – 10:30 PM
Dinner Menu: Click Here

Entertainment: Madame Hazel Jones' Burlesque Revue
Show Times
Sunday-Wednesday: 10 PM – 12 AM
Thursday-Saturday: 11 PM – 1 AM

To stay updated on the entertainment and dining experiences at Skull's Rainbow Room, visit the following:

Website: www.skullsrainbowroom.com
Facebook: www.facebook.com/skullsrr
Twitter: @skullsrr
Instagram: @skullsrr

About Skull's Rainbow Room
Relaunching in 2015 after a 17 year hiatus, Skull's Rainbow Room emerged from its rich, scandalous history as a host to world renowned icons to become one of the most celebrated and eclectic dining experiences in Music City. Since opening its doors in the post-World War II era in 1948, Skull's Rainbow Room has presented performances by Etta James, Elvis Presley, Patsy Cline, Johnny Cash, Paul McCartney, Bob Dylan, Jerry Lee Lewis, Joni Mitchell and even the TV and comedic trail blazer Andy Griffith. Today's chart toppers like Tim McGraw, Dierks Bentley and Brett Eldredge continue this legacy stepping onto the legendary checkered stage for performance sets. Located at 222 Printers Alley in the basement of the historic Southern Turf Building, patrons have flocked to taste, sip and see the unparalleled dining and entertainment experience at Skull's. Indulge in Chef Gannon Leary's Coastal fusion of American cuisine, a menu honed to perfection across his nearly three decade career in the culinary industry. Don't miss toasting to one of the signature international acclaimed cocktails crafted by the more than twenty year bar tender/manager veteran Keith Moore. Serving both lunch and dinner offerings with nightly entertainment, Skull's Rainbow Room is definitely a "must see" establishment in Nashville.





MusicDish*China Song Blast
Promote Your Music Single In China
| | | |
| --- | --- | --- |
| | News Headlines | |

Get your music news covered...
Have your press release written
by the pros at Mi2N
| | | |
| --- | --- | --- |
| | Articles | |