Klout Challenges Fans To Keep 'Head Up Chest Out' With New Single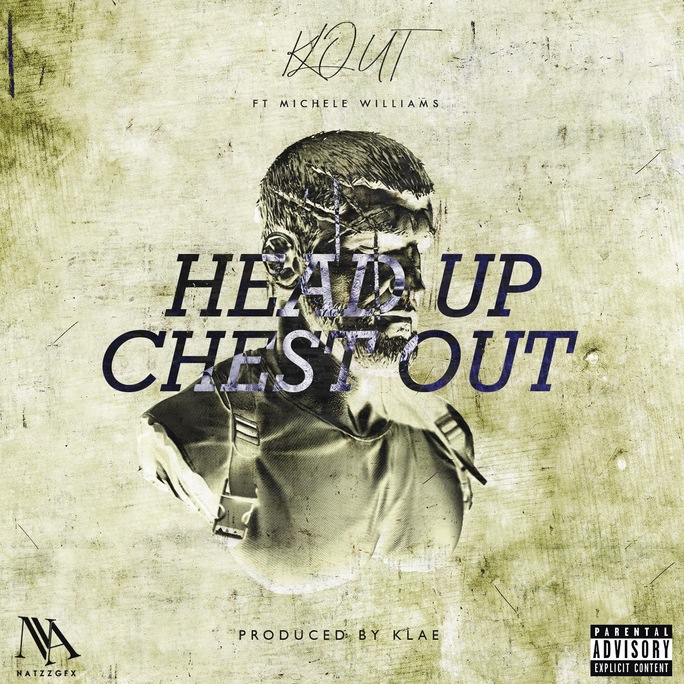 EUFAULA, OK– One of the paradoxes of life that most confuses Klout is that everyone in the world exhibits unique qualities within their personalities – thereby making them individuals – yet so many of them chase trends or try to follow the rest of the crowd. The pack mentality that makes up so many cultures across humanity are often made up of people who cave into peer pressure, he said, and yet it's those unique characteristics of each individual that makes humanity amazing.


"That's why I wrote this single 'Head Up Chest Out'," he said. "It's an inspirational song to encourage people to keep their head up and chest out in every situation. It started because I've been doing music for so long and yet things haven't panned out the way I've wanted them to. So the original idea of this song was a challenge to myself. And through that I realized that one of the things that make me different from all the other artists out there is that I'm willing to just be 100 percent me. I choose to be me. And I think everybody is authentic. If you just be 100 percent you, you're going to be different. So just follow your heart and be 100 percent you."


"Head Up Chest Out" is the first single off an 11-song album entitled "Better Late Than Never," which Klout said he hopes to release by mid-July. Much like the title of his single, the name of the album reflects his current approach to music and the stories that go into the journey that has brought him to this place in his career.


"I feel like I should have already been a name in the industry because of all the years I've been making music and writing," he said. "I feel like I've put myself through my own artist development because I was writing and not putting music out right away. I've worked on the music and my craft slowly, but I still feel like I should have been in the game. So the title of this album feels fitting for my situation."


Klout said music has always been something that he's been attracted to, but it wasn't until he was inspired by the likes of Jay Z, Tupac and Biggie around the age of 10 that he first started to consider how he too, might make music. His mother, who would write poetry and share it with him as he was growing up, influenced his writing style and encouraged him to always write stuff down. Once he started putting that poetry together with his music, the rest was history.


This single, "Head Up Chest Out," is his announcement to the world that he's serious about this music career and ready to leave his mark on the industry. The hook of the song features opera singer Michelle Williams, while Klout brings all of his unique style and flow into the rapping of the song.


Follow Klout on social media by visiting the following links:



TWITTER: @YoungKlout

FACEBOOK: YoungKlout