Robert Lucido Uses Experiences From World Travels To Connect With Fans Through Music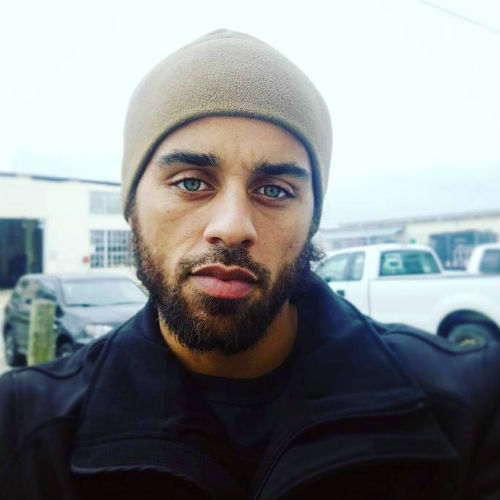 JACKSONVILLE, N.C. – Robert Lucido's life story is one that has taken him to places all over the world. From origins in Iceland to being stationed with a military family in Japan to three tours in Afghanistan during his own seven-and-a-half years in the Army, Lucido has seen his fair share of the globe. And it's through those various experiences that he's been able to accumulate stories that he now relates through his own unique blend of sound and style of music.




Currently based out of Jacksonville, North Carolina, Lucido is continuing a music career that he started long before his military service. Though he has dedicated to making music full time since his honorable discharge from the Army in 2013, Lucido has been making music for more than a decade. Since 2013, he has released four albums and is constantly releasing new singles. He's released three new singles over the past month, the most recent of which is an upbeat House-infused hip-hop track called "Dance All Night."




"It's kind of like a heartbreak song," Lucido said. "It's about overcoming heartbreak. The main lyric says, 'Even though it hurt when you said goodbye, I'm gonna be alright – I'm gonna dance all night.' It has a retro feel but I keep it moving. It's supposed to be something to make you feel good after a difficult situation you might have been through."





Lucido said his years in the military dramatically influenced his music and the themes he now explores. He said his many travels and the various things he saw and experienced opened his eyes to so many things that most people don't get to see every day. The variety of emotions and feelings that he wrestled with after seeing some tough things are the same emotions and feelings that he tries to pour into his music.




"Music during that time was my outlet," he said. "When I would create music it was me trying to fulfill that emotion at the time. Throughout that time – going to some of the places I went to and growing throughout it all helped me develop into my sound and style and type of image I want people to see when they hear my music."




Lucido said his sound is a blend of a lot of things – a diverse sampling of sounds and style that makes it impossible to put him into a genre box. He often transitions from smooth R&B into a more urban hip-hop sound, also infusing elements of EDM and House music. He even said he has sampled rock and roll and country music on some of his tracks in the past.




"I'm diverse, and that's what makes me the most unique, I think," he said. "I can take a song and turn it into my own song. I've developed my sound enough to be that diverse and create something that people can enjoy. I love creating something that people can enjoy. What makes me different – that's something that you as a listener will have to decide. I will always be different to me, because I am my own person and sound. But only you can be the judge of what makes music and I different to you."




To listen to Lucido's music:

DATPIFF

YOUTUBE

REVERBNATION

SOUNDCLOUD




To follow him on social media:

TWITTER

FACEBOOOK

INSTAGRAM