Geoff Westen's "I'm Not Crazy" Goes To Radio March 17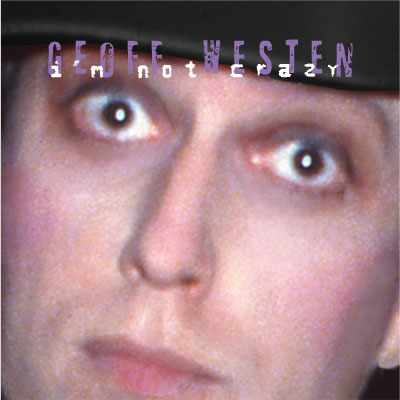 Email: biz@disturbingmusic.com
Website: http://disturbingmusic.com/
Music: http://www.disturbingmusic.com/pressrelease/music/I'mNotCrazy.mp3

LOS ANGELES, CA - "I'm Not Crazy," the eponymous first single from Geoff Westen's April 7 release on Disturbing Music is going for adds on March 17.

On INC, Geoff continues to follow his own musical muse, fearlessly traversing the line between PowerPop and PowerPunk. INC (the single) is one of the 10 songs (plus 2 alternative mixes) that make up his joyful pop-rock album. And it's definitive Westen - featuring his highly stylized Punkish Pop tracks.

Westen's songs are drawn from observations made over the course of the eccentric, yet sophisticated life of the career artist and performer. Both reviewers and fans alike have responded to Westen's instinctive feel, traditional songwriting chops, catchy melodies and memorable hooks.

Westen's first two songs albums anointed him a Power Pop artist supreme. The Pigs--OINK! and Vidiots - Tune In!! showcased his dark humor and sarcasm, and affirmed his position as a hardpop specialist. Three other CDs recorded under the pseudonym, Digital Activity, explore instrumental territory, creating a Rock Ambient hybrid on his albums, BIRTH, ACTIVATE and his Xmas anthology, XMAS VOL. 1.

Contact: biz@disturbingmusic.com for broadcast quality files.





MusicDish*China Song Blast
Promote Your Music Single In China
| | | |
| --- | --- | --- |
| | News Headlines | |

Get your music news covered...
Have your press release written
by the pros at Mi2N
| | | |
| --- | --- | --- |
| | Articles | |