Berlin-based DJane 'DJ Aroma' Talks About New Album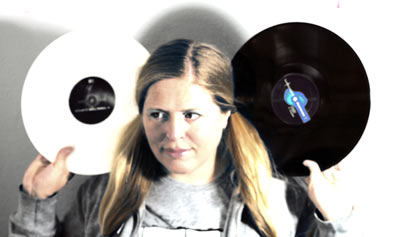 Website: http://www.mynewsdesk.com/us/view/pressrelease/berlin-based-djane[...]
Music: http://substream.se/media/audio/clubmix1-1.mp3
Berlin-based DJ Aroma appears in an extensive interview in Screen.fm, talking about her new DJ mix album and about being a woman in the German techno scene, which like in the rest of the world is completely dominated by men. The interview reveals many interesting facts and shows DJ Aroma's perspective on DJ culture.

DJ Aroma recently released her own DJ mix album - a hour long continous DJ mix of her own work, showcasing her sound as a producer and in the clun. The album was release on the Swedish Clubstream Mix label, a branch of the Clubstream label group, out of Gothenburg, Sweden, dedicated to bringing out underground club music to a non-DJ audience.

Substream is an innovative music company and one of Sweden's top label groups for electronic music. Our main office is located in downtown Gothenburg of West Sweden. We made industry headlines in 2005 and 2006 pioneering alternative payment and licensing models for digital music. Today we manage a catalog of 3000 tracks and our nine labels: Substream (electro-pop), Mareld (leftfield electronica), Dansant (dance and upbeat pop) and the Clubstream label group (6 labels from house to techno and dubstep). We also own one of Sweden's most renowned mastering studios.





MusicDish*China Song Blast
Promote Your Music Single In China
| | | |
| --- | --- | --- |
| | News Headlines | |

Get your music news covered...
Have your press release written
by the pros at Mi2N
| | | |
| --- | --- | --- |
| | Articles | |