Daniel Schamroth Readies EP Release, Debuts "Cold Wind Blowing" Video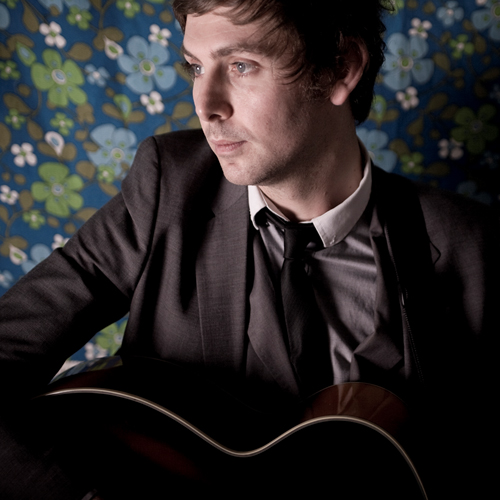 Email: chris@2spr.com
Website: http://twitter.com/danielschamroth
Things have been moving rapidly for Devon based acoustic singer/songwriter Daniel Schamroth, with songs penned for his debut EP, a live tour booked for 2013, plus an upcoming live session for BBC Introducing.

His debut music video "Cold Wind Blowing" has already been making waves on YouTube, beautifully capturing the listener with Daniel's soothing melody and hypnotic guitar. Online Ezine 'Fashion Music Database' voted "Cold Wind Blowing" MP3 of the week, commenting "Daniel Schamroth's debut cinematic tune Cold Wind Blowing is heavenly, you can listen to it and feel instantly calmed". While American entertainment magazine 'Repeat One' wrote "Cold Wind Blowing is a song of dreamy melodies and hazy ambiance, built around a soothing guitar rhythm. The emotional pull is quite stunning."

"Cold Wind Blowing" will take pride of place on his upcoming EP 'Common Knowledge', produced by Danny Hembrow, which perfectly showcases Daniel's natural talents as a songwriter, with his distinctive and emotive vocals, underpinned by timeless melodies served up one after the other.

Live acoustic dates have already been confirmed for January/February 2013, including shows in Bristol and in his home town of Exeter at infamous local venues Mamma Stones (home of Joss Stone) and The Cavern Club, where Daniel will be performing all the new tracks as a two piece. There will also be the chance to catch Daniel performing two intimate live radio sessions, firstly on Jackson Coopers show on Riviera FM on the 8th Jan from 20:00, and then for BBC Radio Devon on John Govier's Saturday morning show on January 26th between 09:00 - 12:00. Daniel will also record a session for BBC Introducing with the date to be confirmed soon.




MusicDish*China Song Blast
Promote Your Music Single In China
| | | |
| --- | --- | --- |
| | News Headlines | |

Get your music news covered...
Have your press release written
by the pros at Mi2N
| | | |
| --- | --- | --- |
| | Articles | |