DJ Johnny Primitivs Electro House Track "Haus Clean N Rinse" And Tribal House Track "Tribal Zone" Hits In The Top 50 Dance Charts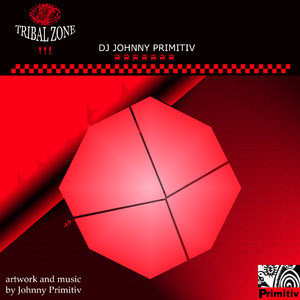 Website: http://www.beats4djs.net
Japan 11/17/12, Beats 4 Djs Records announces that Dj Johnny Primitivs Electro and Tribal dance tracks has been ranked #47 and #48 out of the Top 50 on Digital Dj Record Pool Dance Charts .

Mr. Buchanan, Label owner, states, "I am very happy that Haus Clean N Rinse and Tribal Zone has ranked #47 and 48 in the Record Pool Charts. This is very important moment for Dj Johnny Primitv, and our label."

Hause Clean N Rinse, is an awesome Electro House, Voodoo laced, digital Vévé, EDM production, with the strong potential of leaving it's listeners in a dance euphoria.

Tribal Zone, Is an awesome production filled with his voodoo style of ever changing sound and is bound to keep any audience captivated. Dj Johnny Primitiv states, "thank you to everyone that has made this Single possible and thanks to everyone that supports me."

Digital Dj Pool states, "We began work on our digital pool as soon as rumors of the original Final Scratch started to buzz, and immediately started releasing MP3s to our DJs. Our software, membership, and content has been growing ever since".

Digital Dj Pool Continues, "We have Dj Members in countries around the globe (USA, UK, Canada, Netherlands, Argentina, Greece, UAE, Japan, Trinidad, Estonia, Philippines, Korea, Iceland, Australia, New Zealand, France, Germany, Sri Lanka, Sweden, Afghanistan, and Thailand to name a few)".


Hello Human is available in all music stores, including

Beatport
http://www.beatport.com/artist/dj-johnny-primitiv/287933

TheDjShop
http://www.djshop.de/?param2=dj+johnny+primitiv&submitButton=&seite=searchresults

Itunes
https://itunes.apple.com/us/album/haus-clean-n-rinse-original/id561894777?i=561894862&ign-mpt=uo%3D4

Digital Dj Record Pool
https://digitaldjpool.com/RecordPool.aspx/Music?top50=True

Learn more about the label and the music there by visiting the website at http://www.beats4djs.net/ today.





MusicDish*China Song Blast
Promote Your Music Single In China
| | | |
| --- | --- | --- |
| | News Headlines | |

Get your music news covered...
Have your press release written
by the pros at Mi2N
| | | |
| --- | --- | --- |
| | Articles | |