Harmonic Generator Produced By Mark Opitz, Release Their Debut Music Video - Nobody Dies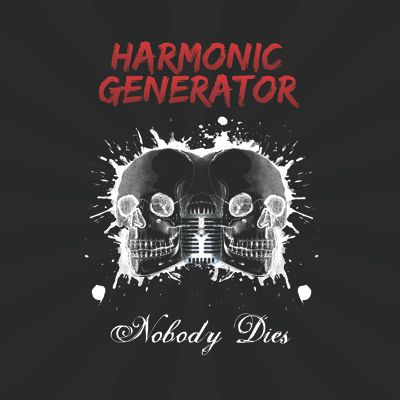 Email: management@bluetongue1.com
Website: http://www.harmonicgenerator.com
Music: http://soundcloud.com/lungata/nobodydies
Recorded and produced at Thirty Mill Studio in Melbourne Australia by Mark Opitz and Colin Wynne, the video was shot in Marseille France by Akil of Jam City Productions.

* Band: Harmonic Generator
* Song: Nobody Dies
* Length: 5:22
* Release Date: 12th November 2012
* Genre: Rock / Metal
* Australian Label: Lungata Records
* Producers: Mark Opitz & Colin Wynne - Thirty Mill Studios - Melbourne Australia.
* Mastering: Adam Elnea - Sonamax - Sydney Australia
* Video Producer: Akil - Jamcity Productions - Marseille France
* Management: Blue Tongue Management

"Very interesting band, very heavy in a Sabbath meets the new metal approach, Nobody Dies has a great chorus, subtle guitar break and a pounding riff throughout!."
Simon Wright - drums for AC/DC '83 - '89, DIO, UFO, Rhino Bucket.

"What a great band!! They've got something special happening. And Nobody Dies is the song that grabbed me.
Mark Evans - Bass for AC/DC '72 - '77, Heaven, Contraband, Tice and Evans.

http://www.reverbnation.com/harmonicgenerator
......

The video was shot in Marseille France by Jam City Productions. The actors in order are Manon Bacquiat, The Band, The Fans, Quentin Barthes-Villegas and Alex Roussel.

Live shots are the full band of Harmonic Generator with Quentin on vocals, Alex on Drums, Nico Helinger on bass, Charl Roussel on guitar, Renaud Satre on guitar and some serious rock fans from the south of France. C'est vous.

Biography
Originating from the south of France, Harmonic Generator is a five piece, firebrand, heavy rock outfit.

Starting their career in their teen years, performing concerts of original rock songs in their homeland, the band set sail for Australia where, in 2011, they picked up management, recorded their first studio single 'Dead On The Ground' and toured downunder with fantastic results.

Upon the band's return to Marseille, their year of international experience had brought home a new, 'hard edged' sound to their continually growing 'HG' fanbase, building their reputation as a band to watch.

In 2012 Harmonic Generator returned to Australia, via a short tour in the UK, and recorded 10 tracks with world renowned producer Mark Opitz and fellow producer, Colin Wynne, in Melbourne.

This new producer / artist arrangement created an immediate chemistry that lead to a significant directional change.

The first six tracks took a similar line to the band's youth. Four on the floor rock. But it's what followed that had the bands genre excitingly evolve.

Emerging from Thirty Mill Studio with a further four tracks that morphed into far heavier, far darker, far more compelling sound, best described as a cross between old school 70's heavy rock and today's metal.

After completing a second successful tour of Australia, the band returned to France, continuing live performance and preparing for the release of their debut video single 'Nobody Dies'.




MusicDish*China Song Blast
Promote Your Music Single In China
| | | |
| --- | --- | --- |
| | News Headlines | |

Get your music news covered...
Have your press release written
by the pros at Mi2N
| | | |
| --- | --- | --- |
| | Articles | |