It's Here: 'Messenger' Released By The J.O.B.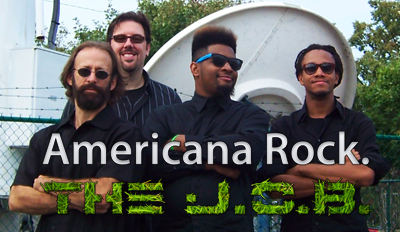 Email: thejimoferrellband@gmail.com
Website: http://www.thejoband.com
Music: http://thejoband.angelfire.com/01_Messenger_-_Single.wav
After three nationally released full length albums and two chart climbing singles, The J.O.B. has released their second record for 2011. Titled 'Messenger', this original work was recorded and produced in the band's hometown of Richmond, Virginia and will be featured on the band's upcoming EP to be released later this year.

The band's front man and namesake, Jim O'Ferrell, returned from combat in Iraq in 2008. He teamed up with guitarist Jason Crawford and started The J.O.B., also known as The Jim O'Ferrell Band. They have been writing, recording, and performing their own brand of progressive Americana rock music in Richmond ever since. Two of their singles have appeared on national music charts in the United States as reported in New Music Weekly. The band routinely performs on live radio and television programs and at live music venues in central Virginia.

Their new song 'Messenger' is a departure from the band's earlier work. "The songs from our first album told stories from a soldier's perspective," said O'Ferrell. "I wrote all of those songs in my free time while I was an Infantryman conducting daily combat patrols in Iraq." The band's second album was a concept work that delved deep into the urban legend of a tunnel collapse that buried a locomotive and its crew in their Richmond hometown in 1925. The band's third album is a compilation of their best previously recorded work and was their first release since being signed by JMD Records for distribution in April of this year. The upcoming EP, yet untitled, will be their first original release to be distributed by the major label.

"We are leaving a lot of our folk-rock styling behind with our new work," said O'Ferrell. "Our new music speaks to the deep level of connection between people. We are evolving, growing as a band, and our new music is evolving with us," he added. O'Ferrell writes the band's songs, plays rhythm acoustic guitar and sings. He is joined by Justin Poroszok on bass and harmony vocals, Antonio James Jr on drums, and Jason Crawford on lead electric guitar. The band's music is available in Richmond area music stores and online from iTunes and other major web based retailers.




MusicDish*China Song Blast
Promote Your Music Single In China
| | | |
| --- | --- | --- |
| | News Headlines | |

Get your music news covered...
Have your press release written
by the pros at Mi2N
| | | |
| --- | --- | --- |
| | Articles | |