| | |
| --- | --- |
| | |
MusicDish Network Headlines | Search News | Submit Your News | RSS
Prize Releases Her Bedroom-Pop Romp Surprize Box!
01-16-2013 | Music Releases
Email: prizebooking@gmail.com
Url: http://www.facebook.com/prizemusic
Sound: http://tinyurl.com/ach2ucw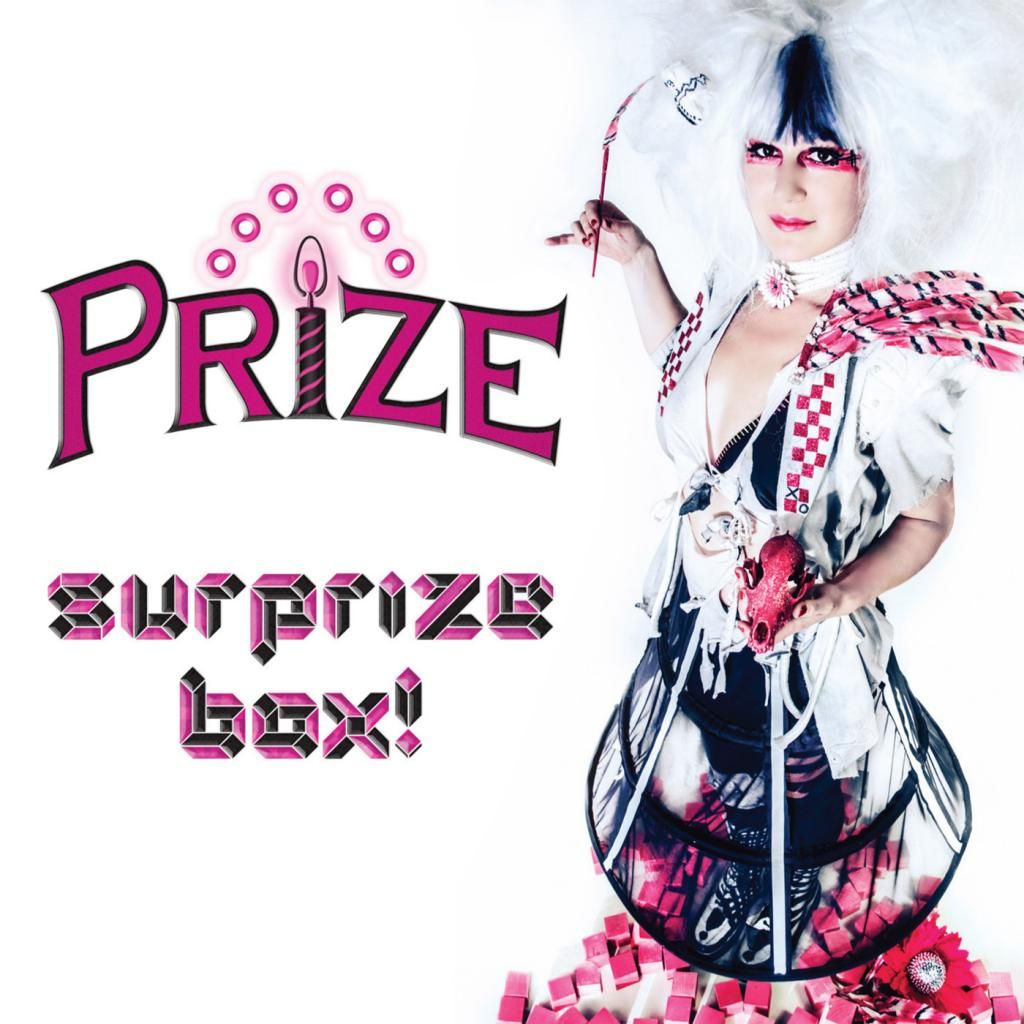 After cutting her teeth as a classical singer and a backup singer, earning her Master of Music at San Francisco Conservatory and singing with such local luminaries as Third Eye Blind, The Dodos, John Vanderslice, and Thao Nguyen and the Get Down Stay Down, Sophia Santulli (aka Prize, also the umbrella name for her live orchestral-electro outfit) releases "Prize: Surprize Box!"

Dubbing her emerging sound as "Electro Primadonna DIY Dance Music", Prize is busy carving out her dedication to excellent on-the-spot singing without the slick bells and whistles of pop. The bells and whistles all hang in synth form on her minimal and bouncy beats, mastered by EDM heavyweight Glenn Morrison.

Prize's vocals "slip easily between soaring coloratura and powerful, full bore rock and roll" [MVRemix]. Making the big, daring first leap from a rebel classical singer to the writer and producer of her first full-length album, her bubbling baby productions take the listener through emotional-electronic minimalist poetry.

Bedroom-pop at its truest, the album was an exercise in limitations, completed in ten weeks' time without the aid of any production training or collaboration, manually written without the use of a midi keyboard, including favorite birdie and siren synths as well as lush, hand-notated string arrangements. Prize then recorded and co-mixed the work using an analog, no pitch correction/manipulation process with minimal takes and overdubs, hammering down the raw emotional urgency that jumps off of the record like one of her notoriously spirited live performances.

Copyright © 2018 MusicDish, LLC, all rights reserved. All pictures, logos, and articles are registered ® and copyrighted © to their respective owners. Text, graphics, and HTML code are protected by US and International Copyright Laws, and may not be copied, reprinted, published, translated, hosted, or otherwise distributed by any means without explicit permission.